Treasure Found Under Tree
Hear about the collector who found a rare car in a barn? It can happen to you. Although it might behind the barn. Or under a tree.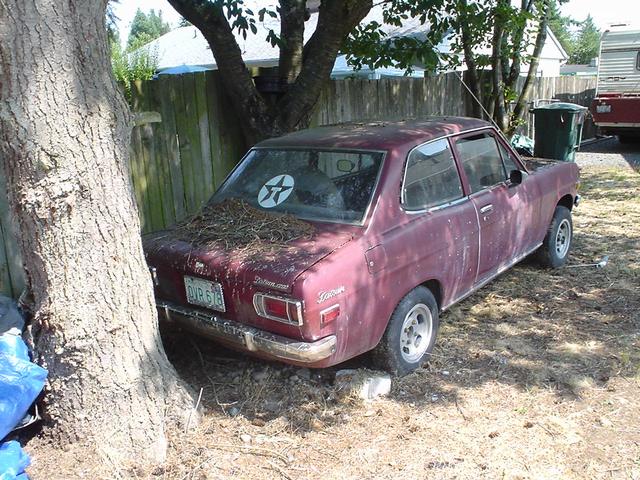 If you've ever thought "I wish I could have" that car of your dreams (whether small dreams like the car in this pictures or bigger dreams), well you can. Tell your friends and family about your dream. Tell others. Eventually some one will let you know where a treasure is ready for the taking.
If you know of any Datsun 1200s for sale, or just seemingly abandoned, tell me about it. My contact info is
here
.